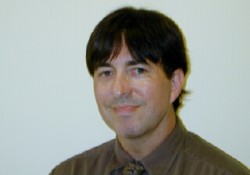 David Skidmore
David Skidmore, professor of politics and international relations and director of Drake University's Center for Global Citizenship, will give a talk titled "China Rising?" on Tuesday, May 4.
The talk, which is free and open to the public, will take place from noon to 1 p.m. at the Central Des Moines Public Library, 1000 Grand Ave. It is sponsored by the Center for Global Citizenship, Iowa Council for International Understanding and Pioneer Hi-Bred International Inc.
Skidmore will focus on the prospects and limits on China's rise and the implications for the United States and world order. Questions he will address include:

Will this come to be known as the Chinese century?
Can China's rise be peacefully accommodated within the present international order?
Will U.S. relations with China be dominated by conflict or cooperation?
"Answers to these questions will certainly define the coming decades in international politics," Skidmore said. "Yet there exists little agreement among scholars about the shape of things to come. This presentation will examine the debate over the international impact of China's rise and identify the key factors that bear watching."
Skidmore taught at the Johns Hopkins-Nanjing University Center for Chinese and American Studies in 1996-97 and has returned to China twice since. He will spend the 2010-11 academic year in Hong Kong on a Fulbright Fellowship.