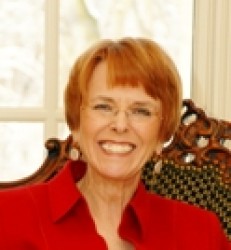 Roxanne Conlin, a Drake University graduate and Democratic candidate for the U.S. Senate, will deliver the keynote address at the annual Drake Live Drive Awards Reception on Wednesday, April 14.
The reception will begin at 3 p.m. on Pomerantz Stage in Olmsted Center, 2875 University Ave.
Drake Live Drive, which kicked off on March 24, is an initiative to raise awareness of homeless youth, domestic violence and the need for shelter services. More than 2,500 items, including canned goods, clothing and household items, have been donated.
The reception will recognize individuals and groups that have worked on behalf of those in need in their community. Awards will be presented to the organization with the highest per capita point total in four categories: sororities, fraternities, residence halls and student organizations.
Conlin, an attorney who holds a bachelor's degree, law degree and a master's degree in public administration degree from Drake, owns Roxanne Conlin and Associates in Des Moines. The National Law Journal has named her as one of the 50 most influential women lawyers, one of the 100 most influential lawyers and one of the top 10 litigators in America.
From 1969 to 1976, Conlin was an assistant attorney general for Iowa, until she left to become a consultant to the United States Department of State for International Women's Year. In 1977 she also became one of the first two women ever to be a United States attorney.