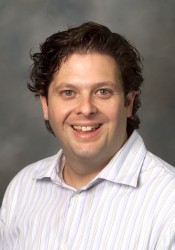 Michael Couvillon, Drake assistant professor of education
CONTACT: Tory Olson, 515-271-1834, tory.olson@drake.edu
The physical restraint of students will be the topic of a Drake University School of Education distinguished lecture by two special education and behavior disorder experts on Wednesday, April 14.
Drake students, faculty, local educators, juvenile justice caseworkers and the public are invited to meet the experts and discuss their research on the injuries and deaths of students in special education by way of restraint or seclusion in schools.
Michael Couvillon, Drake assistant professor of education, and Joe Ryan, associate professor at Clemson University's College of Education in South Carolina, will present a joint lecture at 7 p.m. in the Cowles Library Reading Room, 2725 University Ave.
A question-and-answer session will follow the Drake University School of Education Sproul-Hazlett Distinguished Lecture, titled "Reducing Restraint and Seclusion in Schools: Advancing Policy & Advocacy."
Couvillon and Ryan will present research findings that:

Explore the background in the use of restraint and seclusion in schools
Acknowledge the dangers and abuses that do occur
Address the current legislation on such practices
Discuss how schools can prepare for these changes
Couvillon was inspired to research this topic because of the increase in media coverage of stories about deaths and injuries from teachers physically restraining students or placing them in seclusion rooms. In addition, in December of 2009, federal legislation was introduced to regulate the use of these practices in schools.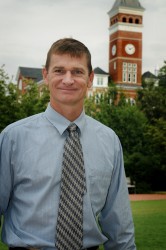 Joe Ryan
"Schools will need to adjust their current policies soon after the
federal legislation is passed. Such changes will allow educators to
evaluate their current practices and make positive changes in their
programs for students with disabilities," Couvillon said.
At Drake, Couvillon teaches courses preparing special education
teachers in both undergraduate and graduate degree programs. His
research focuses in functional behavioral assessments, behavior
intervention plans and policy and programming on seclusion and
restraint practices.
Couvillon previously taught at Boys Town, a residential treatment
center in Nebraska for students with emotional and behavioral
disorders. He also served as a special education consultant for area
education agencies in Texas and as a behavior specialist for the Texas
public school system.
Ryan, who was invited to be the lead speaker for a U.S.
Congressional Briefing last June, has been instrumental in the
development of both state and federal policies in the area of behavior
management in school settings. He has served as a panel member to brief
White House education staff members on seclusion and restraint
practices in schools.
His expertise is rooted in years of teaching students with
behavioral disorders in resource and self-contained classrooms, special
day schools and a residential treatment center. Ryan has published 28
journal articles and book chapters in the areas of behavior management,
educational policy, psychotropic medications, therapeutic recreation
and post secondary transition services.