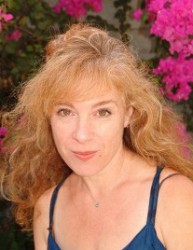 Shira Tarrant of Cal State
Shira Tarrant, a nationally recognized expert on gender politics, sexual assault and popular culture, will give a free, public talk titled "Gender Justice and Sexual Assault" on Thursday, March 25, at Drake University.
The presentation, which will raise and address questions about men, feminism and preventing sexual harm, will start at 3:30 p.m. in Bulldog Theater in Olmsted Center, 2875 University Ave. Tarrant describes her talk as non-judgmental, engaging and highly interactive.
In addition to her public presentation, Tarrant will meet Friday, March 26, with the Drake Sexual Assault and Coercion Task Force. The meetings will cover topics such as "Best Practices in Prevention" and "Best Practices in Response."
"Dr. Tarrant's appearance will help inform and sustain our ongoing conversation at Drake about this important issue," said Drake Provost Michael J. Renner. "I'm looking forward to being part of her work with the task force as we create a culture that prevents sexual assault and coercion and responds effectively when it does occur."
Tarrant holds a doctorate in political science from the University of California, Los Angeles. She is an assistant professor in the Women's, Gender and Sexuality Studies Department at California State University, Long Beach.
She is a frequent speaker on college campuses and at other public venues across the country, including Duke University, Emerson College, Occidental College, Ohio University and the University of Illinois.
In addition, she has presented policy recommendations at the Los Angeles Summit on Ending Violence Against Women and served as a plenary speaker at The First National Conference for Campus-Based Men's Gender Equality and Anti-Violence Groups. She recently gave a talk on masculinity, pop culture and assault prevention at a meeting of the California Coalition Against Sexual Assault.
Tarrant's books include "Men and Feminism," "When Sex Became Gender" and the anthology "Men Speak Out: Views on Gender, Sex and Power. She has a forthcoming book from SUNY Press titled "Fashion Talks: Undressing the Power of Style." She is working on a new book titled "Pleasure and Peril: Questions about Sex from the Bed and Beyond."
Tarrant's work also has appeared in a variety of mainstream news media and academic journals, including Women's Studies Quarterly, Huffington Post and the newly launched Ms. Magazine Blog.