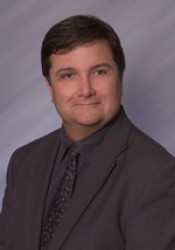 John Burney
John Burney, professor of history and vice provost for academic affairs at Drake University, will give an interactive lecture on Thursday, March 25, about the ethical debate within the American government and military about bombing civilians during the Second World War.
The presentation, which is free and open to the public, will start at 7 p.m. in the Reading Room of Cowles Library, 2725 University Ave.
Burney will discuss the reasons that led the U.S. government to change its policy and to participate in area bombings of German and Japanese civilians in Berlin, Dresden and Tokyo, as well as to use atomic bombs against Hiroshima and Nagasaki.
As part of the presentation, participants will be provided with the basic information available to policy makers in July 1945 and asked to engage in a discussion of the recommendation that they themselves would have made to President Harry Truman.
Burney's talk will be presented in connection with the Hiroshima-Nagasaki A-Bomb Exhibit of materials from the Hiroshima Peace Memorial Museum in Japan. The traveling exhibit, which is free and open to the public, continues through March 31 in the Collier Heritage Room of Cowles Library.Read more about the exhibit in a recent story in the Des Moines Register.
The exhibit and events, which are made possible by the Hiroshima Peace Memorial Museum, are part of Drake's Engaged Citizen Experience series. The series is part of the Drake Curriculum, which aims to ensure students will learn to participate effectively in democratic processes through coursework and classroom and community activities.
For more information about the exhibit, contact Mary McCarthy at 515-271-2038 or mary.mccarthy@drake.edu.