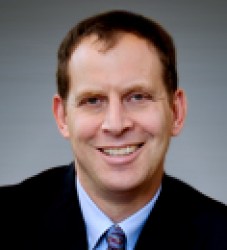 Michael C. Dorf
CONTACT: Tory Olson, 515-271-1834, tory.olson@drake.edu
Social and legal implications of same-sex marriage will be the topic of Drake Law School's next lecture and symposium, following the one-year anniversary of Iowa's same-sex marriage decision.
Both Constitutional Law Center events will be held in room 213 in Cartwright Hall.
The first event, a lecture titled, "Same-Sex Marriage, Labels and Social Meaning," will be given by Michael C. Dorf, professor of law at Cornell Law School. It is free and open to the public and will begin at 3 p.m. on Thursday, March 25.
In April, the Constitutional Law Center will hold a symposium, titled "The Same-Sex Marriage Divide." The event, featuring six legal experts, will be held from 8:30 a.m. to 1 p.m. on Saturday, April 10.
The panelists will be:

Douglas Allen

, the Burnaby Mountain professor of economics at Simon Fraser University

Lee Badgett

, professor of economics and director of the Center for Public Policy & Administration at the University of Massachusetts Amherst

Maggie Gallagher

, president of the Institute for Marriage and Public Policy

Andrew Koppelman

, the John Paul Stevens professor of law at Northwestern Law School

Mark P. Strasser

, the Trustees professor of law at Capital University Law School

Lynn D. Wardle

, the Bruce C. Hafen professor of law at J. Reuben Clark Law School at Brigham Young University
The symposium is free for Drake students, faculty and members of the law firm of Belin & McCormick. Cost for other participants is $10 per person.
Both events are organized by Drake's Constitutional Law Center in support of its agenda to promote awareness of constitutional law throughout American culture. Since 1987, Drake has held the distinction of being one of only four universities permanently endowed by Congress to promote study of the Constitution.
Continuing Legal Education (CLE) credit has been approved for both events.
For more information about the lecture or the symposium, contact Drake Law School at 515-271-2988.