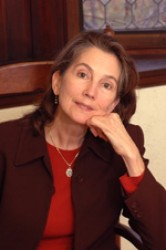 Lisa Dodson
The social consequences of the inequality that millions of low-income families face will the topic of a lecture by scholar and author Lisa Dodson at Drake University on Thursday, March 4.
Dodson is an author, professor and social researcher who has investigated people's lives and their places in society for 25 years. She has testified before the U.S. Congressional Committees and the Equal Employment Opportunity Committee to advocate for better work and family policies.
The lecture, which is presented by the Hawley Foundation, will take place at 6 p.m. in the Bulldog Theater of Olmsted Center, 2875 University Ave. Dodson will discuss "The Moral Underground: How Ordinary Americans Subvert an Unfair Economy" and the economic inequities of Middle America.
Dodson's argument will focus on the difficulties faced by low-income workers, and the moral conflict of those who manage them. She will discuss the civil disobedience practiced by many supervisors that involve giving workers extra money, food or time off to help them better their circumstances.
A Publisher's Weekly article said Dodson's "argument is persuasive: we should not have to put compassionate Americans in a position where they have to choose between following the rules and helping those who are trying to help themselves."
Dodson lectures on college campuses and at national conferences to present research and contribute to public policy about the social consequences of this inequality. She goes beyond low-income America to reveal the impact this has on Middle America and the very character of the nation.
The Drake University Honors Program and Honors Student Council are sponsoring the Hawley Foundation Lecture, which has been featured at Drake since 1995. The Hawley Foundation is a civic program to help benefit mankind without bias for any affiliation.
For more information, contact Charlene Skidmore at charlene.skidmore@drake.edu.