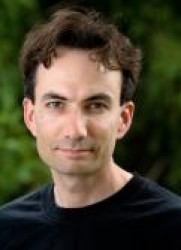 CONTACT: Tory Olson, 515-271-1834,
tory.olson@drake.edu
Drake University alumnus Adam Sitze, assistant professor of law, jurisprudence and social thought at Amherst College, will return to Drake to present a lecture about South Africa on Thursday, Feb. 4.
The lecture, which is free and open to the public, is titled "Rethinking South Africa's Truth and Reconciliation Commission." It will start at 7:30 p.m. in Bulldog Theater on the lower level of Olmsted Center, 2875 University Ave.
Sitze will discuss South Africa's Truth and Reconciliation Commission (TRC) and its impact on the field of transitional justice. He contends that although the TRC has long been considered a compromise between retribution and amnesty, it served instead as a reiteration of colonial logics and practices to help create a latently postcolonial political order.
After graduating from Drake in 1996 with a bachelor's degree in English and rhetoric, Sitze earned a Ph.D. from the University of Minnesota, where he was a MacArthur Scholar. He was appointed to the Amherst faculty in 2005.
In 2008, Sitze received an International and Area Studies Fellowship funded by the American Council of Learned Societies, the Social Science Research Council and the National Endowment for the Humanities.
This lecture is co-sponsored by the Drake University Center for Global Citizenship and Drake University Center for the Humanities.
The Center for Global Citizenship's calendar of events can be found at: https://wwww.drake.edu/international/cgc/eventss10.php.
For more information, contact David Skidmore, director of the Center for Global Citizenship and professor of politics and international relations, at 515-271-3843 or david.skidmore@drake.edu.