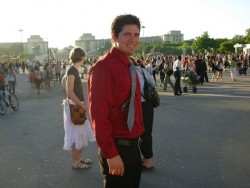 Rico Cordova
Two Drake University Law School students are gearing up to present a final proposal to amend an Iowa law that criminalizes the possession, manufacture and distribution of controlled substances.
The Iowa Criminal Code 124.401 sets forth graded criminal penalties in accordance with the volume of drugs possessed, manufactured or distributed by an offender.
Third-year law students Rico Cordova of Belen, N.M., and Scott Wadding of Newton, Iowa, have worked to revise the statute since last August with guidance from Robert Rigg, associate professor of law and director of Drake's Criminal Defense Program.
Their revisions are designed to make the law less ambiguous and repetitive.
"Students bring a valuable perspective and skill set to the legislation-making table," Rigg said.
They presented the first proposal of the revised statute in September to the Iowa Legislature Criminal Code Reorganization Study Committee. The group is made up of state senators and representatives, community attorneys and public members, including Rigg.
A final presentation will be made in December when the committee meets and the revised statute will go through the normal legislative process during the January 2010 session.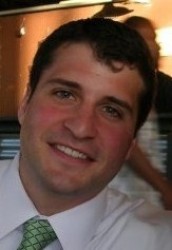 Scott Wadding
Prior to Cordova and Wadding's work, third-year law students Erica Nichols of Chicago and Nick Bailey of Centennial, Colo., researched the statute and helped pave the way for the revised version.
"Scott and I consider it a victory any time law students are able to bridge the gap between the classroom and the legislative process," Cordova said.
"This provides students a firsthand view of the amount of work and devotion required to make or change even a small piece of law," Cordova added. "This can be eye-opening for a law student who previously has had exposure to legislation only when it appears in a casebook."
The experience is also beneficial for attorneys and judges who will interpret the law, thanks to work that Cordova and Wadding have done to make the statute easier to use.
Major elements that make the law easier to interpret are:
Consolidation that makes each section a one-stop shop for judges and lawyers to figure out which penalties and punishments apply
Groupings that keep sections with common threads together to prevent unnecessary reading of irrelevant information
Headings that make skimming easier for busy practitioners
"The reorganization of the law is important because it saves busy attorneys and judges time that would otherwise be spent shifting and searching through the unrevised version of the statute," Cordova said. "Clear and accurate laws are paramount because our justice system is grounded on principles like fair notice and due process."