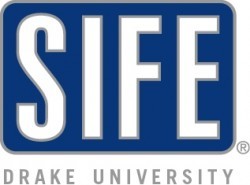 Drake University will host Entrepreneurship Week, sponsored by Students in Free Enterprise (SIFE) and the John Pappajohn Entrepreneurial Center, from Nov. 16-21.
The week will conclude with the following event, which is free and open to the public:
Saturday, Nov. 21
"The Big Picture" service project, students will photograph unused furniture and appliances to be posted on Craig's List, 10 a.m.-2 p.m., Aliber Hall lobby. Open to all Drake students. Volunteers may sign up in Aliber 208 or online.