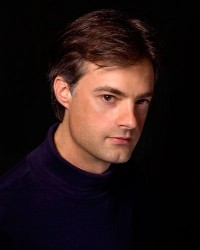 Drake University Associate Professor Nicholas Roth, piano, will give a recital on Monday, Nov. 30.
The performance, which is free and open to the public, will start at 8 p.m. on the Jordan Stage in Sheslow Auditorium in Old Main, 2507 University Ave.
The program will feature music from Franz Liszt. Roth will play "Years of Travel: Second Year – Italy," a series of seven pieces inspired by Liszt's travels, as well as three additional selections by Liszt known collectively as "Venice and Naples."
Roth, who came to Drake in 2003, earned his doctor of musical arts degree from Michigan State University, as well as an artist diploma from the Hochschule fur Musik in Munich. He got his master of music from Indiana University, where he received the Performer's Certificate and the Joseph Battista Memorial Scholarship, two of the School of Music's highest honors.
He has performed as a soloist with the St. Louis Symphony and the Indianapolis Symphony. He has been featured in recital series and festivals throughout the United States, Mexico, Germany and Spain.