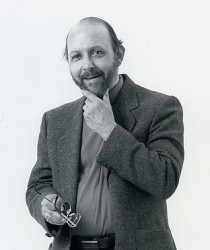 Wolk, 79, was honored for his passion, discipline and scholarship in 32 years of teaching at Drake.
Harry I. Wolk, professor emeritus of accounting at Drake University,
will be remembered for his passion, discipline and scholarship in more
than 30 years of teaching.
Wolk, 79, died on Saturday, Oct. 31, after a long illness. Services were held Wednesday.
"We on the faculty who knew him will remember countless stimulating
and humorous conversations about teaching, accounting, politics and the
Boston Celtics," said Pat Heaston, professor of accounting and
associate dean of academic affairs.
"Harry Wolk was the consummate academic, an intellectual with an
insatiable appetite for accounting theory or anything Boston,
especially the Celtics and Red Sox teams," added Jim Dodd, professor of
accounting. "His intellectual curiosity was inspirational, especially
to new faculty members."
A native of Boston, Wolk joined the Drake faculty in 1968, after
teaching at the University of Wisconsin-Milwaukee. He was an expert in
financial accounting theory and is remembered for the impact he had
upon Drake students in his senior-level theory seminars.
"He was a very good friend and mentor. He was very active until his
death; moss never grew under his feet," said John Rozycki, associate
professor of finance.
In Wolk's honor, the College of Business and Public Administration
established the Harry Wolk Research Award, recognizing his
contributions towards mentoring new faculty's research and publication
efforts. The annual award is based on the faculty member's quality and
quantity of research, as well as journal publications.
Wolk, who retired in 2000, was principal author of all seven editions
of "Accounting Theory: Conceptual Issues in a Political and Economic
Environment," a leading college textbook in financial accounting
theory. He also was co-author of "Management Accounting: Planning and
Control," published in 1988.
In addition, he was author or co-author of more than two dozen journal
articles for publications such as The Accounting Review and Journal of
Accounting Research. He also edited an anthology of seminal accounting
theory for international research usage.
"He was most proud of his textbook adoptions by domestic and
international universities in their accounting programs," Dodd
recalled.
Wolk was an active member of the American Accounting Association and
served as president of the Iowa chapter of Financial Executives International.
Wolk held a bachelor's degree in economics from the University of
Pennsylvania and both his master's and doctorate degrees from Michigan
State University.
He was preceded in death by Barbara, his wife of 31 years, who died of
cancer in 1998. In his last 10 years, Wolk enjoyed the companionship of
his significant other, Cheri Adair. In addition to Adair, he is
survived by two sons, Joel and Josh; and two grandchildren.
Memorial contributions may be directed to the American Cancer Society.