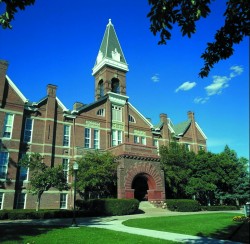 Drake University ranks No. 2 in the nation among master's institutions
in the number of Fulbright grants its students received in 2009-10,
according to a recent
report
in The Chronicle of Higher Education.
Drake students won three Fulbright awards for the 2009-2010 year
out of eight applications. Only Rollins College in Florida placed ahead
of Drake with seven applicants and four awards among the 29 master's
institutions listed in The Chronicle rankings. Institutions in this
category grant most of their graduate degrees at the master's level.
"The Drake community is delighted by this welcome recognition,"
Drake Provost Michael J. Renner said. "The Fulbright award is one of
the most prestigious international fellowships available to students,
and the competition is intense. Drake moved from 13th place among
master's institutions in 2008 to second in 2009, and we have
consistently been a top producer of Fulbright Scholars for the past
several years."
Drake's three Fulbright recipients, all of whom graduated last May,
are teaching English to high school or college students overseas during
2009-10:

Amy Benes, who received a bachelor's degree in marketing and management, is in Gurye, South Korea
Alexa Horwart, who earned a bachelor's degree in international relations and broadcast journalism, is in Limboto, Indonesia
Karli-Jo Storm, who received a bachelor's degree in international relations and politics, is in Baku, Azerbaijan
"We are very proud of Amy, Alexa and Karli-Jo, both because of
their own achievements and because they are representative of Drake's
focus on producing graduates who are responsible global citizens,"
Provost Renner said.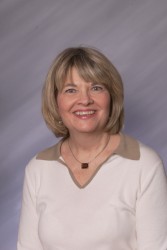 Eleanor Zeff has been helping Drake students with their Fulbright applications since 2003.
"Drake students are quite competitive in the quest for Fulbright
awards," said Eleanor Zeff, who has served as Drake Fulbright program
adviser since 2003.
"Five of our eight applicants last year advanced to the second
stage of the competition," added Zeff, associate professor of politics
and international relations. "In addition to the three students who
received awards, we also had a student selected as an alternate."
Zeff gained a new title this fall. As coordinator of post-graduate
opportunities, she is helping students with their applications for a
wide array of scholarship programs, including Boren, Fulbright, Truman,
Marshall, Rhodes and Rotary International.
"I'm trying to reach out to students across the University to let
them know about the many opportunities available to them," Zeff added.


Students who apply for these competitive awards receive a high level of support from faculty.
Zeff herself worked many late nights to finish her critiques of the
nine, recently submitted, Fulbright applications for the 2010-11
academic year. In addition, she has a committee of 10 faculty members who
conduct mock interviews with applicants. Also, there are dozens of
professors who devote countless hours to writing recommendations for
their students.
"Our students are fortunate," Zeff concluded, "to have intensive support from the University and the faculty."