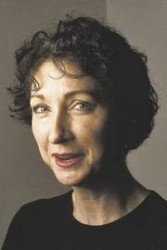 Drake alumna Barbara Robinette Moss, author of "Change Me Into Zeus's Daughter," died of cancer on Oct. 9. Funeral services will be held today in Anniston, Ala.
Moss, 54, graduated from Drake in 1991 with a Master's of Fine Arts degree in drawing and printmaking.
While living in Des Moines and later Iowa City, she gained national attention for "Zeus's Daughter," the 2000 memoir of her Alabama childhood, challenged by an alcoholic father and poverty. Moss also wrote a second memoir, "Fierce," that was published in 2004.
She spoke to numerous Iowa audiences and her artwork has been displayed at many galleries in the United States.
Moss also studied playwriting at the Actors Studio Drama School and New York University in 2004-05. Her first screenplay written that year was a finalist in the Sundance Film Festival competition.
Moss, of Leawood, Kan., is survived by her husband, Duane Moss; her son, Jason Moss, and his wife, Lindsey; granddaughter Maren Moss; stepdaughters Kristen Gilkeson and Kara Santos; and six siblings.