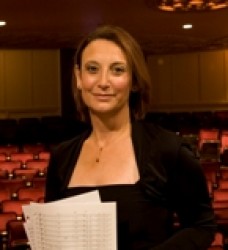 Cathy Lesser Mansfield
Drake University Professor of Law Cathy Lesser Mansfield has joined more than 70 law scholars in signing a Statement of Support demonstrating their strong views about the importance of the Consumer Financial Protection Act (H. 3126). The scholars all teach in fields related to consumer law and banking law.
On Wednesday, Sept. 30, the House Financial Services Committee, chaired by Rep. Barney Frank, held hearings on the Consumer Financial Protection Act, which would create an independent Consumer Financial Protection Agency.
"This legislation will provide the government with consolidated and focused ability and willingness to protect consumers from dangerous financial products in the same way the government has always protected consumers from exploding toasters," Mansfield said.
"Regulation of financial products is now spread out over many federal agencies that don't have consumers as their primary concern," she added. "Having one agency focusing on the needs of financial consumers will lead to stronger consumer protection. I believe if any agency like this had existed during the past 10 years we could have avoided the subprime mortgage market driven economic meltdown of the last year."
Mansfield is a nationally recognized expert on subprime and predatory lending who warned Congress about the current credit crisis back in 2000 when she testified before the House Banking Committee.
Since then, she's been advocating tighter regulation of lenders through her publications and involvement with Americans for Fairness in Lending and the National Association of Consumer Advocates. She's lectured across the country and been interviewed on National Public Radio and quoted in The New York Times and Consumer Reports magazine.
The faculty members endorsing the Statement of Support include leading scholars who teach at many of the nation's leading American law schools. The signatories have no economic stake in the passage of this legislation.
The statement concludes that on balance, the existing regulatory structure places "a higher value on protecting the interest of financial product vendors who promote complex debt instruments using aggressive sales practices, than on protecting the interests of consumers in transparent, safe and fair financial products."
The body of the statement is eight pages long, single-spaced. It refers specifically to dozens of scholarly articles and studies demonstrating that at "critical moments of consumer confusion and vulnerability," the existing regulators "have been unwilling to expend resources to develop appropriate rules and guidelines and to police mortgage and credit instruments."
The statement urges passage of H. 3126 because "consolidated authority and a dedicated consumer-oriented mission would be likely to improve public confidence in the safety and efficiency of the vast consumer financial products marketplace."
It further provides an analysis of desirable aspects of the legislation and points to extensive scholarship supporting the need for a new approach to handling consumer financial regulation.
The full text of the statement is available by clicking on Statement of Support on the Hofstra Law School Web site.