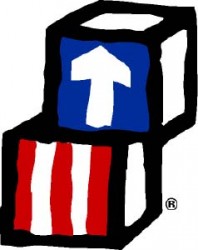 Drake University Head Start, in conjunction with the Polk County Fathers & Families Coalition, will be co-sponsoring two special events on parenting in the Des Moines area with other local organizations.
The first event, the "Strong Parents Strong Kids" public forum, will provide parents with valuable tools, refreshing insight and expert advices to help strengthen their family. The event will be held on Thursday, October 1st from 7 p.m. to 8:30 p.m. at North High School in Des Moines. This event will feature special guest speaker Dr. Meg Meeker, practicing pediatrician, mother, best-selling author, and one of the country's leading experts on parenting, teens and child's health.
The second event will be the "Strong Parents Strong Kids" professional seminar that will be held at Mercy Medical Center, East Tower Auditorium on October 2nd from 8am to noon. This seminar will feature two special guest speakers: Dr. Meg Meeker and Joseph T. Jones, Jr., nationally recognized innovator and member of President Obama's Responsible Fatherhood & Healthy Families Taskforce. Tickets for this seminar are only $25 and registration is available at https://register.dmymca.org/online/search.php and searching for "Strong Parents, Strong Kids".
For more information about this special event, please contact Georgia Sheriff, Director of Drake University Head Start, at 515-271-1854 or via email at georgia.sheriff@drake.edu.