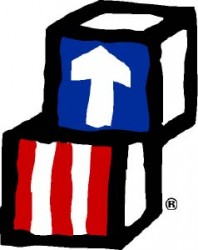 Drake University Head Start, in partnership with Covenant
Presbyterian Church, will be hosting a Community Open House on Sunday, September 27th, 2009 at 11:30 a.m. to welcome community
members to the new Ashworth Toddler classroom and Socialization Room that have
been established at this location.
The Ashworth Head Start and Early Head Start program, which is within Covenant
Presbyterian Church at 1025 28th Street in West Des Moines, will hold the Open
House beginning at 11:30, with classrooms available for tours and staff
available to answer questions about the program. Featured speakers from the
Head Start program will also be included in the church's 10:30 service.

"The Community Open House provides us with a great opportunity to show the
community our new classroom for Toddlers, as well as our socialization room
that can be used for our Early Head Start and Head Start Home Based program,"
said Dr. Georgia Sheriff, Director of Drake University Head Start and Early
Head Start Program. "It is a pleasure to expand the partnership with Covenant
Presbyterian Church, as we have had a Head Start classroom for three and four
year olds at this location for four years and we welcomed the opportunity to
expand Early Head Start services in this area."
Drake University Head Start and Early Head Start are comprehensive child
development programs which serve children from birth to age five and their
families. The programs are child-focused and have the overall goal of
increasing the school readiness of young children in low-income families.
Both programs provide a range of individualized services in the areas of
education, medical, dental and mental health, nutrition and social service to
children and their families. Parent involvement is encouraged and support is offered
for children with disabilities. Ten percent of the programs' total enrollment
opportunities are made available to children with disabilities.
Drake University Head Start provides services in Polk, Boone, Story, Jasper,
Marion and Warren counties. For more information or to enroll in the program,
please call 515-271-1854or 1-800-44-DRAKE extension 1854.