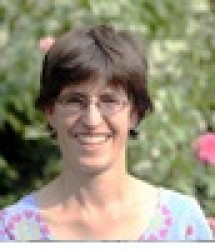 Lisa West
Lisa West, associate professor of English at Drake University, will kick off this fall's Humanities Colloquium Series on Friday, Sept. 4.
Her presentation, which will begin at 3:30 p.m. in the Medbury Honors Lounge, 2730 Forest Ave., will focus on Susanna Rowson's novel, "Sara; Or, the Exemplary Wife," and domestic abuse.
The lecture, which is free and open to the public, is titled "Recovering Women's voices in the 1790s: Susanna Rowson's 'Sarah; Or, the Exemplary Wife' and the Discourse of Domestic Abuse."
West joined Drake in 2002 and teaches courses on early American women writers, American literature to 1900 and literature and the environment.
The series is sponsored by the Drake Center for the Humanities.