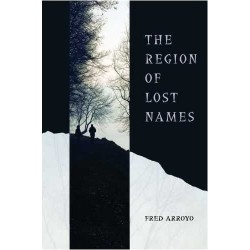 Fred Arroyo, assistant professor of English at Drake
University, will talk about his novel, "The Region of Lost
Names," on Tuesday, Sept. 1, as part of Cowles Library's Midweek Muses
and Munchies series.
The event, which is free and open to the public, will begin
at 12:10 p.m. in room 122 of Cowles Library, 2725 University Avenue. Participants
may bring their own lunch or purchase food from Cowles Café in the library.
Published last year, "The Region of Lost Names,"
is the story of Ernest and Magdalene, two former lovers who discover that their
dreams and identities are linked within the framework of their families and
their pasts.
"Nostalgia and possibility, memory and longing — they
make life and fiction credible and mysterious, and these are forces I discover
alive in my writing," Arroyo said. "My novel dramatizes these
forces."
The Midweek Muses and Munchies series promotes discussion
and discourse related to books and various academic topics and takes place each
Tuesday in September. For more information, visit http://library.drake.edu/pages/midweek-muses-and-munchiesor call 515-271-3994.