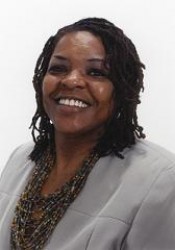 Eleanor Renee Rodriguez
Lecture to focus on overcoming poverty in urban education
On Tuesday, June 23, Drake University will host educational consultant Eleanor Renee Rodriguez for an inspirational lecture at 7 p.m. on valuing diversity and overcoming poverty in urban education.
Drake's School of Education is sponsoring the talk as part of its Successful Schools Symposium. The lecture, which is free and open to the public, will be held in Levitt Hall in Old Main, 2507 University Ave.
Rodriguez is an internationally recognized educator who has dedicated her life to improving school experiences for impoverished students.
She is known for the professional development program — Valuing Diversity in the School System — and her most recent book, "What Is It About Me That You Can't Teach?"
Rodriguez specializes in urban education, transforming instruction, inclusion, multiple intelligences, instructional leadership and valuing diversity.
She is a full-time educational consultant and she and her associates provide professional development opportunities for educators across the United States and abroad.
Rodriguez has served widely in public schools, holding roles in both teaching and administration.
As the former superintendent of North Chicago Community District 187, she provided effective instructional leadership in planning, managing, operating and evaluating the educational needs of students.
Rodriguez holds a Ph.D. in education administration from the University of Texas in Austin. She earned both her master's degree in urban education and her specialist degree in educational leadership from the University of Nebraska at Omaha. She also holds a bachelor's degree in elementary and special education from Creighton University in Omaha.