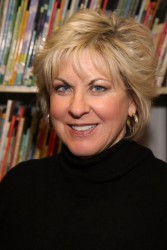 Sally Beisser
MEDIA CONTACT: Tory Olson, 515-271-1834, tory.olson@drake.edu
Sally Beisser, Drake University professor of education,
will give a speech titled, "Value of a College Education? Priceless,"
at Iowa State University's College of Human Sciences Commencement on Saturday,
May 8.
Beisser's speech will kick off the College of Human
Sciences Graduation Celebration, which will begin at 4:30 p.m. in the C.Y.
Stephen's Auditorium in Ames, Iowa.
Beisser is a graduate of Iowa State, from which she earned
three degrees — a bachelor's degree in elementary education, a master's degree
in guidance and counseling and a Ph.D. in education.
Her recent research has focused on the No Child Left
Behind Act. Last summer, Beisser traveled to Oxford University in Oxford, England, to a present
paper titled, "Unintended Consequences of No Child Left Behind on Gifted
Students in the United States."
The paper focuses on the impact of NCLB, especially the
declining and stagnating achievement scores of bright students nationwide. She
also included suggestions for giving bright students differentiated levels of
challenge and attention to help them to reach their potential in school.
In addition to presenting her paper at the 2008 Oxford Round Table, Beisser conferred with
scholars from nine countries around the world. They explored "Balancing National and State Curricula:
Trends and Choices."
Selected papers from the conference was published
in Oxford's "The Forum on Public Policy: A Journal of the Oxford Round
Table."
Read more about Beisser online.