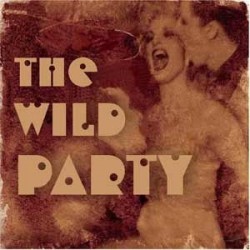 MEDIA CONTACT: Tory Olson, 515-271-1834, tory.olson@drake.edu
Drake University Theatre students will present the musical "The Wild Party" by Andrew Lippa at 8 p.m. on Saturday, May 9. The show and a pre-performance event are free and open to the public.
The performance, which is part of a musical theatre
course with Drake Assistant Professor Karla Kash, will be performed in Studio 55 in the Drake Harmon Fine Arts Center, 25th Street
and Carpenter Ave.
Kash, who choreographed the play, will direct the
performance. Pianist and former Drake student Phil King will conduct and
accompany featured Drake musicians.
The play is based on Joseph Moncure March's 1928 narrative
poem of the same name.
"Coincidentally, it debuted off-Broadway during the same
theatre season (1999-2000) as a another Broadway production with the same name
and source material," Kash said.
In addition, the evening will feature 20 students in a
pre-performance work by Kash's movement class titled "Heaven and
Hell" at 7 p.m. in Studio 55.
"The Wild Party" contains very adult subject matter and is not
intended for children.
For more information, contact Karla Kash at
karla.kash@drake.edu.