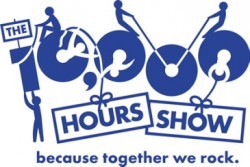 The 10,000 Hours Show of Central Iowa will recognize local student volunteers this week during the volunteers-only concert at Drake University.
The band
Augustana
will perform Saturday, April 4, for students who have 10 or more hours of approved community service. The concert will take place in Parents Hall at Olmsted Center, 2875 University Ave.
Local folk/pop band Hanwell will perform at 7:30 p.m. and Augustana will take the stage at 8:30 p.m. Doors will open at 6:30 p.m.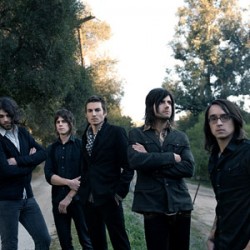 Augustana
Augustana has released two albums in the past three years. The first album reached No. 1 on the Billboard Heatseekers chart. The band has appeared on "The Late Show with David Letterman," "The Ellen DeGeneres Show" and the "Today" show, among others.
The 10,000 Hours Show of Central Iowa, which recently was inducted into the Iowa Volunteer Hall of Fame, is a student-run organization at Drake and Iowa State that works with local organizations to engage young people in volunteer service.
"Our work is a great example of how young people are giving back to their local community through volunteering," said Holly Worthy, a sophomore journalism major and the executive director of outreach for 10,000 Hours Show at Drake.
"It is really exciting to see a tangible product at the end of the year and hear how many hours are completed as a result of our hard work," she added.
This concert is the largest annual event set up by The 10,000 Hours Show of Central Iowa. Past performers have included: Reel Big Fish, Ben Folds, Guster, CAKE and JET.
"The free concert recognizes the service performed by volunteers throughout the year, and also encourages students to become more active in their community," Worthy said.
Volunteers registered with the 10,000 Hours Show of Central Iowa have logged more than 14,000 hours since August, and have surpassed the organization's annual goal of 10,000 hours. Students have had the opportunity to volunteer during scheduled "10K Days" throughout the semester or on their own with the more than 300 participating organizations in Polk, Dallas, Warren and Story counties.
A "VIPre Party" reception will be held at Drake before the concert to recognize donors as well as participating non-profit organizations. Bankers Trust Co. CEO and President, Suku Radia will speak on behalf of local volunteerism.
The 10,000 Hours Show is a partnership of United Way of Central Iowa, Volunteer Center of Story County, Iowa Commission on Volunteer Service, Drake University and Iowa State University.