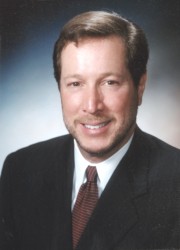 Drake President David Maxwell
MEDIA CONTACT: Tory Olson, 515-271-1834,
tory.olson@drake.edu
Drake University's spring "Let's DU Lunch" series
will conclude on Wednesday, April 1, with a program featuring David Maxwell,
Drake's 12th president.
The talk, titled "Great City, Great University,"
will be held at AllPlay, 615 Third St. in downtown Des Moines. Networking
begins at 11:30 a.m., followed by lunch and the program at noon.
Maxwell became president of Drake in May 1999, after serving
as director of the National Foreign Language Center in Washington, D.C., from
1993 to 1999.
Previously, he was president of Whitman College from 1989 to
1993 and taught Russian language and literature at Tufts University from 1971
to 1989, where he also served as dean of undergraduate studies for the eight
years of his tenure at Tufts.
Born in New York City, Maxwell earned his bachelor's degree
in Russian area studies from Grinnell College in 1966. He received his master's
and doctorate degrees in Slavic languages and literatures from Brown University
in 1968 and 1974, respectively. He
was a Fulbright Fellow in Moscow from 1970-71.
Maxwell serves on the Community Board of the Wells Fargo
Bank, Iowa, and is a member of the Greater Des Moines Committee.
He previously was a member of the Board of Directors of the
Greater Des Moines Partnership, past president of the Des Moines Higher
Education Collaborative and past chair of the Iowa Association of Independent
Colleges & Universities and of the Missouri Valley Conference Presidents
Council.
On the national level, Maxwell is a member of the Executive
Committee of the Business/Higher Education Forum and a member of the Council on
Economic Development. He also serves on the Board of Directors of The
Association of American Colleges & Universities and the editorial board of
Peer Review. Additionally, Maxwell is an Education Associate of the Conference
Board.
Maxwell is married to Madeleine Mali Maxwell, a creative
director. They are the parents of Justin, 33, who is the user experience/design
guru at Mint.Com, and Stephen, 31, a post-doctoral fellow in atomic physics at
the National Institute for Standards and Technology in Bethesda, Md.
Register for the lunch
The event is open to the public and costs $17 per lunch.
Reservations are recommended due to limited seating. Drake and the Greater Des
Moines Partnership sponsor the luncheon series.
For more information or to register for "Let's DU
Lunch," contact Betty See in the Office of Alumni and Parent Programs at
515-271-2500 or betty.see@drake.edu.