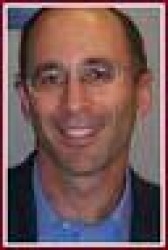 Robert Malley
MEDIA CONTACT: Tory Olson, 515-271-1834, tory.olson@drake.edu
International relations expert Robert Malley will continue Drake
University's spring lecture series with a talk on foreign relations on
Thursday, March 12.
The lecture, "The Puzzle of U.S.-Iranian
Relations," will be held at 7 p.m. in Sheslow Auditorium in Old Main, 2507
University Ave. The lecture is free and open to the public.
Malley is program director for the Middle East and North
Africa for the International Crisis Group. He previously served as special
assistant to then-President Bill Clinton for Arab-Israeli Affairs and as
executive assistant to Clinton's National Security Advisor Samuel Berger.
In addition, he was the director for Democracy, Human Rights
and Humanitarian Affairs for the National Security Council.
The series is sponsored by Drake's Center for Global
Citizenship. For more information on the center, visit the Web site.
A list of upcoming events in the spring 2009 series also is
available online.
For more information call 515-271-2117.