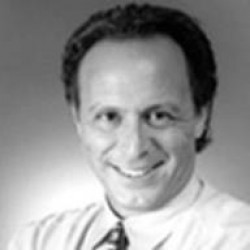 Rick Brandon
CONTACT: Tory Olson, 515-271-1834, tory.olson@drake.edu
Drake University and VisionPoint will host an evening with
Dr. Rick Brandon, CEO and President of Brandon Partners, a global business
training firm, on Tuesday, Feb. 10.
The presentation, which is free and open to the public, is
entitled "Why 'Organizational Politics' is Not a Dirty Word" and will
begin at 5:30 p.m. in Bulldog Theater, Olmsted Center, 2875 University Avenue.
A question and answer session as well as an informal
reception for networking will follow the talk.
In his presentation, Brandon will introduce the business
rationale for understanding "savvy" — influence, impact, career
growth, role credibility, as well as concepts of political behavior.
He will address the importance of understanding one's
political style and the organizational savvy pyramid. In addition, VisionPoint
will provide a complimentary personal savvy assessment.
Brandon is co-author of the Wall Street Journal Best Seller
"Survival of the Savvy: High-Integrity Political Tactics for Career and
Company Success." In 1998, he founded Brandon Partners, which offers
workshops on political savvy and managerial motivation skills.
He has taught undergraduate and graduate courses for the
University of Bridgeport, Conn., the College of Saint Rose in New York, the
University of Arizona and the University of California at Berkeley as a guest
lecturer.
Brandon earned undergraduate and masters degrees from Case
Western Reserve University in Ohio, and St. Lawrence University in New York,
before earning his Ph.D. in counseling and management from the University of
Arizona.
Parking for the event is available in the Olmsted Center
parking lot between 38th and 29th Streets on University Avenue.
For more information, contact the Drake Department of Adult
Learning and Organizational Performance at 515-271-2054 or VisionPoint at
515-334-9292.