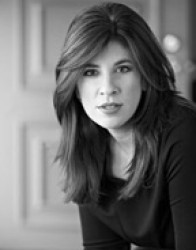 Ann Cravero
CONTACT: Tory Olson, 515-271-1834, tory.olson@drake.edu
Mezzo-soprano Ann Cravero, Drake assistant professor of
voice and opera, will present a faculty recital at Drake University at 8 p.m.,
Friday, Feb. 13, on the Jordan Stage in Sheslow Auditorium in Old Main, 2507
University Ave.
The recital, which will also feature piano accompanist Eric
McEnaney, is free and open to the public.
Cravero has performed as a recitalist and soloist on the
stages of Carnegie Hall, Des Moines Metro Opera, Rome Festival, Northland Opera
Theatre and Martha-Ellen Tye Opera Theater at the University of Iowa.
Cravero is the district winner of the National Association
of Teachers of Singing Artist Award competition, and received first place at
the Barry Alexander Vocal Competition in New York City.
She also won the Bradley University Piano Concerto
Competition and received an honorable mention for the Metropolitan Opera
National Council District Audition.
Most recently, Cravero has directed:
"Die
Fledermaus" by Johann Strauss
"The
Pirates of Penzance" by Arthur Sullivan and William S. Gilbert
"The
Tender Land" by Aaron Copland
Cravero holds a Doctor of Musical Arts and master's degrees
from the University of Iowa and a bachelor's degree from Bradley University.
Pianist Eric McEnaney has coached for the Des Moines Metro
Opera, Cedar Rapids Opera Theater, Seaside Music Theater, the Martha-Ellen Tye
Opera Theater at the University of Iowa, and the University of Minnesota. He
also maintains a private studio in the Twin Cities.
McEnaney has appeared as a recitalist with singers from the
Metropolitan Opera, New York City Opera, Chicago Lyric Opera, Los Angeles Opera
and Santa Fe Opera.
He is an alumnus of the Music Academy of the West, where he
studied vocal piano and interpretation. McEnaney holds degrees in piano
performance from Eastern Illinois University and the University of Iowa. He is
pursuing a doctoral degree in collaborative piano at the University of
Minnesota.