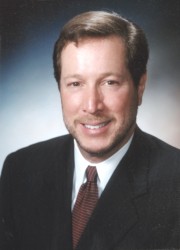 President David Maxwell
CONTACT: Lisa Lacher, 515-271-3119, lisa.lacher@drake.edu
Drake University President David Maxwell recently was appointed to the board of directors of the Association of American Colleges and Universities.
Maxwell will serve a two-year term as a director of AAC&U, which is the leading national organization concerned with the quality, vitality and public standing of undergraduate liberal education. Its members are committed to extending the advantages of a liberal education to all students, regardless of academic specialization or intended career.
"I am very pleased that with my appointment to AAC&U's board Drake University will be a part of shaping the organization's critically important initiatives to ensure the vitality of liberal arts and sciences education," Maxwell said. "The position is particularly poignant because Drake was one of the founding members of AAC&U almost 100 years ago."
President Maxwell is among six new directors appointed at AAC&U's recent annual meeting in Seattle. These educational leaders represent a wide array of institutions:

Ramón Gutiérrez, University of Chicago
Leo Lambert, Elon University
Gail Mellow, LaGuardia Community College
David Shi, Furman University
John Simpson, State University of New York – Buffalo
AAC&U also elected a new slate of officers. Eduardo Padrón, president of Miami Dade College, became chair of the board, taking over from Daniel Sullivan, president of St. Lawrence University in New York. Sullivan will continue to serve on AAC&U's Board Executive Committee as past chair.
Founded in 1915, AAC&U now comprises more than 1,150 accredited public and private colleges and universities of every type and size.
AAC&U functions as a catalyst and facilitator, forging links among presidents, administrators and faculty members who are engaged in institutional and curricular planning. Its mission is to reinforce the collective commitment to liberal education at both the national and local levels and to help individual institutions keep the quality of student learning at the core of their work as they evolve to meet new economic and social challenges.