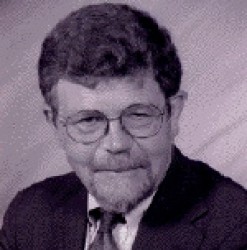 Dale Patrick
Dale Patrick, professor of religion at Drake University, will lead off the Drake Center for the Humanities Colloquium Series for the spring semester with a presentation titled "Introduction to Redeeming Judgment" on Friday, Jan. 30.
The presentation, which is free and open to the public, will start at 3:30 p.m. in the Honors Lounge of Medbury Hall, 2730 Forest Ave.
Professor Patrick teaches courses in the Old and New Testaments of the Bible and the life and teachings of Jesus. He has focused his scholarly attention primarily on biblical exegesis. He is the author of "Old Testament Law," "Rhetoric and Biblical Interpretation" and "The Rhetoric of Revelation in the Hebrew Bible," among other books and collections.
The Humanities Colloquium Series will continue with the following presentations, which will take place from 3:30 to 5 p.m. in the Honors Lounge of Medbury Hall.

Feb. 20 — Dina Smith, assistant professor of English, "What's the Ballyhoo? The Heterotopic Landscape of 1930s Film Exhibition"
March 6 — John Burney, vice provost for academic affairs, "War, Poverty, Democracy or Conspiracy: Interpreting the Origins of Terror in the French Revolution"
March 27 — Melisa Klimaszewski, assistant professor of English, "Decentering Dickens: Collaboration and Anonymity in Victorian Periodicals"
April 17 — Michael Haedicke, assistant professor of culture and society, "Does it Matter Why Somebody Buys Organic Food?: How Industry Members Configure Consumption and the Public Good"
For more information about the series, contact Joseph Schenider, director of the Drake Center for the Humanities, at 515-271-2158 or joseph.schneider@drake.edu.