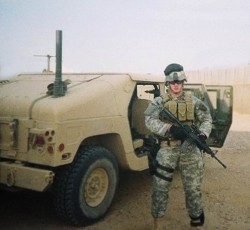 The program includes a variety of songs about individuals involved a wide array of America's military conflicts.
MEDIA CONTACT: Tory Olson, 515-271-1834, tory.olson@drake.edu
University of Iowa faculty members Stephen Swanson, baritone, and David Gompper, piano, will perform "Was My Brother in the Battle? Songs of War" at Drake University on Wednesday, Jan. 28.
The recital, which is free and open to the public, will take place at 7 p.m. on the Jordan Stage in Sheslow Auditorium in Old Main, 2507 University Ave.
Swanson also will conduct a master class with Drake voice students from 3 to 4:30 p.m. on the day of the recital. The class, which is free and open to the public, also will be held in Sheslow Auditorium.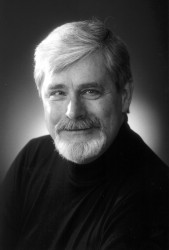 Stephen Swanson
"The recital grew out of my frustration and anger with the build up to
and the coverage of Operation Iraqi Freedom," Swanson said in his
program notes. "I felt that no one was listening to the voices warning
that war is a powerful social force that changes the men and women on
the battlefield as well as the society they represent."
When his son enlisted in the U.S. Air Force, Swanson and his wife
decided to create a program of songs about the individuals involved in
America's military conflicts, as well as their friends and families.
The recital program will include:

"Battle Hymn of the Republic" by William Steffe
"We are coming, Father Abraam, 300,000 more" by Stephen Foster
"Three Songs of the War (In Flanders Fields, He is there!, Tom Sails Away)" by Charles Ives
"Masters of War" by Bob Dylan
"Mrs. Bixby's Sons" by David Gompper
Swanson, professor of voice at Iowa, is a concert and opera
singer, a teacher of singing and a stage director for opera. He has
performed in opera houses in Switzerland, Germany, Austria and the
Netherlands, building a repertoire of 91 roles in operas, operettas and
musicals. He received degrees from North Park College and Northwestern
University.
Gompper, professor of composition at Iowa, received his education
at the Royal College of Music in London and the University of Michigan.
He is a pianist, conductor, composer and teacher. Both his compositions
and performances have been widely recorded. He also serves as director
of the Center for New Music at Iowa.
"Was My Brother in the Battle? Songs of War" is available online or at record stores from Albany Music Distributors. For more information, contact Susan Bush at 581-436-8814.