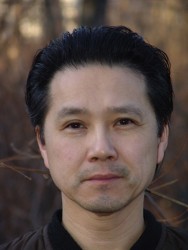 Phillip Chen
CONTACT: Tory Olson, 515-271-1834, tory.olson@drake.edu
Phillip
Chen, Drake University professor of art and design, will present "Artwork:
Labor and Epiphany," a talk about visual image making on Friday, Dec. 5.
The
talk, which is free and open to the public as part of the Drake Center for the
Humanities Colloquium Series, will begin at 3:30 p.m. in the Honors Lounge of
Medbury Hall, 2730 Forest Ave.
Chen
will explore the idea of replacing imaging with objective perception and
tactile experience and the physical and material processes for visual image
making. He will present pictorial illustrations and discuss concepts of the
"esoteric" and artistic "transcendence" within the context
of art's concrete and functional processes.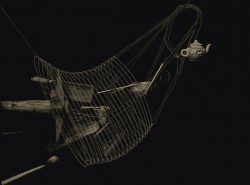 "Flow Water" by Phillip Chen
Chen, an internationally recognized artist, teaches drawing, relief, intaglio and lithographic printmaking. His work has been exhibited nationally and internationally, and has been supported by grants from the National Endowment for the Arts and the Louis Comfort Tiffany Foundation.
His prints are included in museum collections throughout the United States as well as in Europe and Asia. His work is currently on view at the International Print Center in New York City.
For more information about Chen's presentation, contact the Center for the Humanities at 515-271-2158 or joseph.schneider@drake.edu.