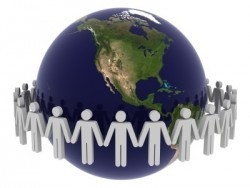 CONTACT: Daniel Akright,
daniel.akright@drake.edu
Lisa Lacher, 515-271-3119,
lisa.lacher@drake.edu
Drake University faculty members and finance experts will share their views on the current economic crisis during a panel discussion at 7 p.m. Thursday, Dec. 4, in room 101 of Meredith Hall, 2805 University Ave.
The event, titled "The Economic Crisis — Thinking Locally and Globally," is free and open to the public.
Curt Cardwell, Drake assistant professor of history, will moderate the discussion. The panelists will be:

Kevin Croft, fixed income group manager, WB Capital Management
Tom Root, Drake associate professor of finance
David Skidmore, Drake professor of politics and international relations
Kevin Waetke, communications manager and assistant vice president of Wells Fargo Home and Consumer Finance Group
The Drake Global Citizenship House is sponsoring the forum in partnership with the Drake Center for Global Citizenship.
Now in its first year, the Global Citizenship House provides housing for a group of six students committed to being global citizens for the academic year. Each month, the residents participate in an activity that promotes global citizenship, plus they organize a program about global citizenship once each semester.
The Global Citizenship House at 1161 26th St. is sponsored by the Drake Center for Global Citizenship and Drake Residence Life.