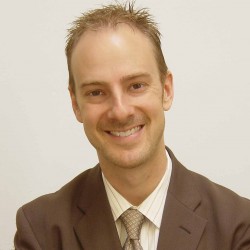 Todd Sechser
MEDIA CONTACT: Lisa Lacher, 515-271-3119, lisa.lacher@drake.edu
Stanford University Assistant Professor of Politics Todd Sechser will conclude Drake University fall lecture series on the United States and the World on Tuesday, Dec. 9.
The lecture, "The Limitations of Compellent Threats as a Tool of Power," will begin at 12:30 p.m. in Bulldog Theater in Olmsted Center, 2875 University Ave. The event is free and open to the public.
Specializing in international security, Sechser's current research investigates how effective powerful states' threats are against significantly weaker adversaries.
The lecture series is sponsored by Drake's Center for Global Citizenship in cooperation with the National Security Network.
For more information about the event, call 515-271-2117.