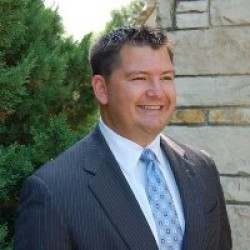 Erik Helland
MEDIA CONTACT: Tory Olson, 515-271-1834, tory.olson@drake.edu
Erik Helland, third-year Drake University Law School student and lifelong resident of Iowa District 69, recently won a legislative seat in District 69 in the state house race with more than 60 percent of the votes cast. House District 69 covers the cities of Grimes, Johnston, Polk City, Saylorville, Alleman, Elkhart and part of Sheldahl in Polk County.
"This is my dream district, where I've lived and spent my whole life," said Helland, 28, who will fill the state representative seat after Walt Tomenga. "We have the fastest growing community in central Iowa and a diverse and robust agricultural industry, where my family has farmed for seven generations."
Helland will begin his term when the legislature convenes the new session on Jan. 12, 2009, and the legislature will meet from January through May. He said because of the legislature's schedule, he'll be able to juggle classes, job and his new position.
"You have to be very diligent with your time — from working at the bank to campaigning to school — you just have to be constantly on the move," said Helland, who works part-time for West Bank.
Helland said faculty and administrators at Drake have made it easier for him to get involved in public policy.
"Drake has been wonderfully flexible," he said. "When I was an undergrad, my professors really helped me tailor my degree to public policy."
When asked what his goals are for the legislature, Helland said he wants to focus on economic issues, create a better business climate for Iowa and make a more competitive tax structure.
"I hope to see a lot of different issues," he said. "I'm excited and this is a great opportunity that not many get at my age — the chance to make a difference."
Helland graduated from Drake in 2004 with a bachelor's degree in biochemistry, cell and molecular biology. He is a graduate of Ballard High School.
For more information, visit his Web site.