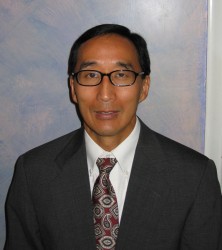 Paul Bush
CONTACT: Lisa Lacher, 515-271-3119, lisa.lacher@drake.edu
Criminal expert and Drake University alumnus Paul Bush will talk
about his life and work experiences since graduating from Drake as part
of the Life After Drake Series on Wednesday, Nov. 12.
The lecture, which is free and open to the public, will start at 7 p.m. in Sheslow Auditorium in Old Main, 2507 University Ave.
Bush will discuss different aspects of his life including:

• the reasons behind his decision to pursue a career in the sciences

• his work while obtaining a master's degree from Drake

• life events such as marriage
Bush has worked for the Iowa Division of Criminal Investigation
(DCI) for 26 years and currently serves as a criminalist and DNA
technical leader. "Drake has prepared me for my professional career by
giving me the additional tools to perform my job." Bush said. "I
believe that it is the combination of all my educational experiences
that have prepared me for my current career. "
As DNA technical leader, Bush manages the technical operations of
his section of the laboratory and also handles methods development and
quality assurance. His work with DCI also has qualified him to testify
more than 350 times in the courtroom. Read more about DCI online.
Prior to joining DCI, Bush was a clinical chemist for the
University of Iowa Hygienic Laboratory (Des Moines Branch Lab) in the
Iowa Neonatal Metabolic Screening Program. A program that involves
screening all newborn infants in Iowa for four metabolic diseases.
Bush received a Master of Arts in biology from Drake in 1994 and a
Bachelor of Science in chemistry and biology from Morning Side College
in 1980.
The Life After Drake Series brings to Drake successful math and
science alumni to celebrate their accomplishments. The series also
gives students the opportunity to network with alumni in these fields.