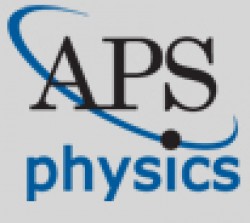 MEDIA CONTACT: Lisa Lacher, 515-271-3119,
lisa.lacher@drake.edu
Paul Wiecki, a senior physics major, presented his research at the American Physical Society's (APS) Division of Nuclear Physics Fall 2008 Meeting in Oakland, Calif., from Oct. 23-26.
His project is titled, "Effects of Two-body Correlations on the Multi-quark Cluster Formation in Nuclei."
The research involves calculating how often quark clusters form. Quarks are the smaller, more elementary particles that make up protons and neutrons — there are three in each. Quark clusters are formed when two neutrons fuse together.
The research is based on both analytical calculations and computer simulations.
Wiecki of Madison, Wis., began researching this summer, when he worked under a Drake Undergraduate Science Collaborative Institute scholarship with Drake Professor of Physics Athan Petridis.
"Paul worked diligently on the project and showed an early aptitude for research," Petridis said. "The APS reviewers were very satisfied by the quality of the research and Paul's contribution to it."
After submitting an abstract of his research earlier this summer, Wiecki was chosen to give a poster presentation as part of the Conference Experience for Undergraduates (CEU). He received full funding for travel and lodging from the APS.
"CEU is a good way to attend my first conference," Wiecki said. "I can present research under less pressure than if I was presenting in the main conference, and I also get a chance to meet other undergraduates doing nuclear physics."
Wiecki also received the 2008 Helmick Scholarship, which is awarded each year to the best physics or astronomy junior at Drake.