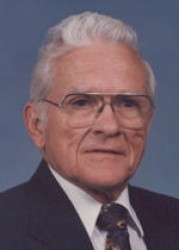 Paul Cessna Vance
CONTACT: Tory Olson, 515-271-1834, tory.olson@drake.edu
Paul Cessna Vance, professor of education at Drake
University from 1964 to 1985, died Wednesday, May 14, at the age of 83 of
pulmonary disease and heart failure at Iowa Methodist Medical Center in Des
Moines.
Even in his retirement Vance kept strong ties with his
colleagues and the University for more than three decades.
Once a month, Vance joined other retired educators for
lunch. "We thoroughly enjoyed our lunches," said Don Moon, Drake
associate professor emeritus of education. "We've known each other for
more than 40 years."
Vance and Moon often went to Drake men's basketball games
together at the Knapp Center this past season and even rendezvoused when the
men's team played at the Missouri Valley Conference tournament in St. Louis
this spring.
"He was one of these people that was a real outgoing
person," Moon said.
Family and friends of Vance will gather at a graveside
service planned for 10 a.m. on Sunday, May 17, at Glendale Cemetery, 4909
University Ave.
On Sunday, May 18, a memorial service in celebration of
Vance's life will be held at 3 p.m. at Westminster Presbyterian Church, 4114
Allison Ave.
Vance's survivors include his wife of 63 years, Dorothy
Vance of Des Moines; daughters Christine Heilman of Herndon and Paula Waldorf
of Loveland, Colo.; four grandchildren and one great-grandchild.
The family has requested memorial contributions be made to
United Cerebral Palsy or a Parent Teacher Association of the donor's choice.
Longtime educator dedicated to Iowa schools
Drake hired Vance in 1964 to serve as chairman of the
Special Education Department in Drake's School of Education. He traveled to
different parts of the state by train to teach and was well known for his
involvement with the National Parent Teacher Association and special education
programs. He taught at Drake until he retired in 1985.
"I met Paul in 1964 and we shared an office together
for a few years," Moon said. "I guess if I were to characterize him,
he was a real people person and was very involved with a lot of statewide
groups, particularly those that deal with children and special education
programs."
"He was an absolutely wonderful advocate, and will be
deeply missed," said Carl Smith, longtime friend and former faculty member
at Drake's School of Education. "Paul was always tremendously loyal to
Drake University and Iowa State University."
Prior to joining Drake, Vance served as director of special
education in Scott County, Iowa. In that position, Vance developed Iowa's first
public school program for blind students and earned his doctorate in special
education from the University of Northern Colorado.
"Paul was very, very passionate about his advocacy for
disadvantaged people in society," said Smith, chair of the Department of
Curriculum and Instruction at Iowa State University. "He was one of the
most outspoken people who felt so deeply for others facing challenges whether
it be poverty, racial discrimination or various disabilities."
In 1954, Vance lived in Atlantic, Iowa, where he worked as
regional psychologist for the Iowa State Department of Public Instruction.
Several years earlier in 1952, he served as director of
special education for Harrison, Audubon and Shelby counties in Iowa. During his
three years as director, he worked to earn a master's degree in psychology from
the University of Northern Colorado.
Proud family man and World War II veteran
Vance graduated with a bachelor's degree in science from
Iowa State University in 1949. It was in college in 1945 when he married his
high school sweetheart, Dorothy Porter, in Ames.
Moon said he always thinks of Vance as a family man.
"He has two daughters and was always very close to them," he added.
"One of his daughters used to work for me, and while working for me she
met the son of another faculty member and they were married. That was another
way for us to maintain our close ties."
A former World War II veteran, Vance joined the U.S. Army
Air Corps in 1943 before going to college. "He was very proud of his
service in World War II," Moon said.
"I thought it was interesting that his grandson had
taken a course in military history at the University of Colorado, and his
grandson has written an article about the air force and Paul serving as a
bombardier on a B-24," Moon recalled.
Vance had planned to talk about his experiences at Drake's
current RaySociety course on World War II before he was hospitalized. Moon
plans to pay tribute to Vance by reading part of Vance's grandson's article
during an upcoming class session.