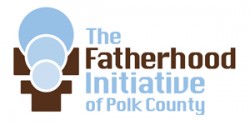 Attention:
Fathers, Mothers, Organizations and Individuals Who Work with Families
Plan to Attend this Special Conference on Fathers

FATHERS MATTER TOO

A Father's Place in Strengthening Families

May 15, 2008


Drake University – Olmsted Center
Des Moines, Iowa
8:00 a.m. – 4:00 p.m. Registration at 7:30 a.m.
Children thrive when both parents are actively and positively involved in the lives of their children. Learn how you can make a difference by attending a free one day conference that features national and local experts providing information on fatherhood and the changes that individuals and organizations can make in their programs and practices.
National Speakers:

Ronald Mincy, Ph.D, Columbia University, NY

Neil Tift, Native American Fatherhood and Families Association, Mesa, AZ

Lisa Nitsch, House of Ruth, Baltimore, MD
Local Professionals:

Representatives from the Faith Community, Corrections, Human Services Agencies, and Business Community.
Registration:

The conference is offered at NO CHARGE through the sponsorship of the Polk County Fathers and Families Coalition and YMCA of Greater Des Moines, and is funded in part by Polk County Decategorization, Iowa Department of Human Services, Drake University Head Start, and the Annie E. Casey Foundation.
Pre-registration is required. The registration form and brochure will be posted on the DHS website: www.dhs.state.ia.us/consumers/child_support/fatherhood/home.html
For more information, or to obtain a registration form e-mail fathersmatter2@q.com or contact Morgan Streeter at (515) 558-9762.
CEUs:

This conference meets the Continuing Education criteria for the Board of Social Work Examiners and qualifies for 7.0 CEUs.