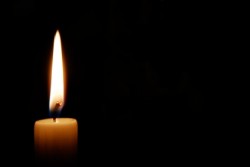 CONTACT: Tory Olson, 515-271-1834, tory.olson@drake.edu

The Drake University Chinese Students Association will hold
a vigil for the earthquake victims of Sichuan province, China, from 6:30 to 9
p.m. on Friday, May 16, at the Helmick Commons. Helmick Commons is green space
between Olmsted Center and Meredith Hall on Drake's campus.

Drake students also will collect monetary contributions and
accept donations starting at $1 for vigil candles. The money will go to
American Red Cross as a channel to the rescue and rebuilding effort in China.
Supporters also can donate online through a secure Web site
with a credit card. Donations will go through the International Federation of
Red Cross and Red Crescent Societies, which carry out relief operations to
assist victims of disasters.
For online donations, supporters should choose "China Earthquake"
when asked where the contribution should go.
Recent news reports indicate the earthquake has killed more
than 15,000 people in China's southwestern Sichuan province. Many more have
been injured after the 8-magnitude quake struck on May 12.