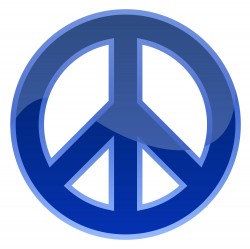 MEDIA CONTACT: Nathaniel Koppel, 630-303-3311,
nwk003@drake.edu
;
Lisa Lacher, 515-271-3119,
lisa.lacher@drake.edu
Drake University students, along with local high school students and community members, will hold a rally for peace on Thursday, May 8, to raise awareness of issues relating to war and conflict around the world.
The rally will start at 4 p.m. on the north side of the Drake campus between Forest Avenue and Helmick Commons. The event is designed to draw attention to the human costs of war around the world — both to the soldiers who fight and to the civilians who are caught in the midst of the conflict.
Featured at the rally will be Students Beyond War, a group of local high school students who will stage a "die-in" to demonstrate the toll of war.
Speakers at the rally will include Andy Duffy, a sergeant who served in Iraq and the Abu Ghraib prison and is now a member of Iowa Iraq Veterans Against the War; and Justin Kincy, a veteran who recently returned from Iraq.
Additional speakers will be:

Drake law professor Sally Frank
Aaron Hays from the Students Beyond War
Drake English professor Nancy Reincke
Mona Shaw of Des Moines Catholic Workers
Jeffery Weiss of the American Service Friends Committee
"We should not perpetuate the notions that a world that sponsors war is acceptable," said Daniela Bermeo Torres, one of the Drake students organizing the rally. "Our human development should be focused on building and constructing societies, especially in the developing world, and not destroying each other."
Aya Hijazi, another Drake student helping to organize the rally, said, "We will not be silent until we see human justice."
According to the Center for International Development and Conflict Management at the University of Maryland, which published the Peace and Conflict 2008 study, "the number of states engaged in armed conflicts, either their own or multilateral wars as in Iraq and Afghanistan, the long-run trend is up."
The study also found that "a larger portion of the global community of states is involved now than in any other time in the past six decades."