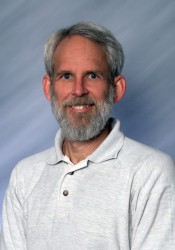 Bill Lewis
CONTACT: Lisa Lacher,
515-271-3119, lisa.lacher@drake.edu
Bill Lewis, professor of rhetoric at Drake
University, will give a talk titled "The Media Make Trials Into Circuses…And
a Good Thing, Too: The Rhetoric of Popular Trials," on Tuesday, April 15. 
The
talk, which is part of the Law, Politics and Society Research Conversation
Series, will start at 3:30 p.m. in the Cowles Library Reading Room. The
event is free and open to the public.

Lewis will discuss the combination of sensational trials in
the U.S. court system and the media, triggering an entertainment event out of
the legal process, and how it is often attacked. He will argue that the
entertainment value of trials, like the O.J. Simpson murder trial, engages the
public through entertainment and brings forward discussion in society.
"This unique combination of legal issues and journalism
in public discourse puts on the stage the most significant social
conflicts," said Lewis. "These trials bring forward the nature of
race, sexual violence and relationship roles for discussion in conventional
discourse."
The purpose of the research
conversations is to create an informal, interdisciplinary and intellectually
engaging forum to discuss scholarship related to the complex intersections of
law and society.
For more information, contact
Nancy Berns, co-director of the Law, Politics and Society program, at
515-271-2157 or nancy.berns@drake.edu.