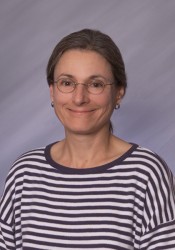 Judith Allen
Judith Allen, associate professor of psychology, will discuss "Bodymind Work and the Mysticism of Everyday Life" at 3:30 p.m. Friday, April 18, in the Honors Lounge of Medbury Hall, 2730 Forest Ave.
The event, which is free and open to the public, is part of the Drake University Center for the Humanities Colloquium Series.
Allen's talk will focus on her decision to begin bodymind work in Chinese martial arts and the impact of this training on her life and thought so far. She will link her teaching on stereotyping, prejudice, and group-based conflict and her growing up in an ethnically segregated era to seeking a non-academic learning experience through martial art.
Since immersing herself in this bodymind work, she has reported a substantial improvement in health and has learned some very hard lessons and discovered a great deal about herself. Rather than answers to the questions that led her to this training; she describes paradoxical insights and experiences of transcendence that have facilitated movement toward a reconciliation of the dualities that formed the bases of her questions.
Allen teaches courses in social psychology, ethnopolitical conflict and peacemaking, as well as theories of consciousness. Her past work has focused on altruism, helping behavior, attribution-behavior relationships and stereotyping. Her current research involves studying self-compassion.
For more information, contact Joseph Schneider, director of the Drake Center for the Humanities, at joseph.schneider@drake.edu, or 515-271-2158.