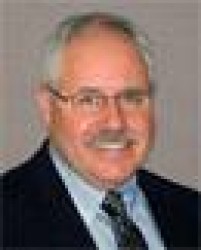 Michael Tramontina
CONTACT: Julie Rutz, 515-226-8774, rutz@iowapolitics.com
Michael Tramontina, director of Iowa's Department of Economic Development, will join business leaders and other state officials in a panel discussion at Drake University on the "Future of Iowa's Economy in Today's World."
The discussion, which is free and open to the public, will take place from 11:30 a.m. to 1 p.m. Tuesday, April 1, in Levitt Hall in Old Main, 2507 University Ave. Topics to be covered include how Iowa
is likely to fare amidst national economic trends such as the home
mortgage crisis, failed financial institutions and a growing national
debt.
In addition to Tramontina, the panel will include:

David Maahs, executive vice president of economic development for the Greater Des Moines Partnership
Dick Oshlo, state budget director for Iowa's Department of Management,
Jim Schipper, chairman of the Iowa Bankers Association and president and CEO of American State Bank in Osceola
Leisa Fox, vice president of membership for the Iowa Association of Business and Industry
The program is sponsored by Drake University, IowaPolitics.com and Mediacom. IowaPolitics.com Des Moines Bureau Chief Chris Dorsey will moderate the discussion, and questions will be accepted from audience members. Cookies and beverages will be served.
The panel discussion will be televised to a statewide audience on the Mediacom Connections Channel beginning Friday, April 4, through Tuesday, April 8. Tune-in to Mediacom's "Iowa Conversations" program (channel 22) to see and hear the 90-minute economic impact discussion. The schedule is listed below:

Friday, April 4 – 3:30 p.m.
Sunday, April 6 –11:30 a.m.
Tuesday, April 8 – 3:30 p.m.
Reservations for the event are required due to limited seating. For more information and reservations, call 515-226-8774 or e-mail Julie Rutz at rutz@IowaPolitics.com.
Doors at Levitt Hall will open at 11 a.m. Free parking will be available in Drake lots at 26th Street and University Avenue and 25th Street and Carpenter Avenue.
IowaPolitics.com is an independent, nonpartisan news operation offering a free Web site and paid subscriber products.