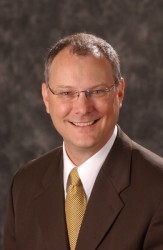 Stephen King
CONTACT: Tory Olson, 515-271-1834,tory.olson@drake.edu
Drake University's spring
"Let's DU Lunch" series will conclude with a speech by Stephen King
of the Downtown Events Group on Wednesday, April 9, at the Polk County
Convention Complex, 501 Grand Ave.
King's speech will focus on "The Art and Technology of Securing the Best Artists in the Country."
"Let's DU Lunch" is open
to the public and sponsored by the Drake University Central Iowa Alumni Chapter
and the Greater Des Moines Partnership.
King was named executive director
of Downtown Events Group in March 2006. The organization is responsible for
producing numerous events in Central Iowa including the Des Moines Arts Festival, World Food Festival, Holiday Lights Des Moines, GuideOne ImaginEve and Skywalk Golf.
Before joining the Downtown Events
Group, King was responsible for producing annual festivals and educational
events at Celebrate Fairfax, Inc., in Fairfax, Va. He also produced the Main
St. Fort Worth Arts Festival in Fort Worth, Texas. Under his tenure, the Main
St. Fort Worth Arts Festival received international attention and grew to
attract more than 500,000 patrons annually.
Cost is $15 per lunch. The event
will begin with networking at 11:30 a.m., followed by lunch and the program at
noon. Reservations are recommended due to limited seating.
For more information or to make a
reservation, contact the Drake Office of Alumni and Parent Programs at
515-271-3848 or dottie.johnson@drake.edu.