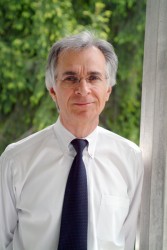 Austin Sarat
CONTACT: Tory Olson, 515-271-1834,
tory.olson@drake.edu
Austin Sarat, the
William Nelson Cromwell professor of jurisprudence and political science at
Amherst College, will present "Patriotism, Dissent and Democratic
Citizenship," at 4 p.m. Wednesday, March 5. The lecture, which is free and open to the public, will be held in Sheslow Auditorium in Old
Main, 2507 University Ave.
Sarat, the Five College Fortieth
Anniversary professor, has received several honors, including the 2006 James
Boyd White Award from the Association for the Study of Law, Culture and the
Humanities given for distinguished scholarly achievement and contributions to
the humanistic study of law. He is editor of the journal Law, Culture and the
Humanities and Studies in Law, Politics and Society. In addition, he is the
author of more than 60 books, including "Dissent in Dangerous Times; When
the State Kills: Capital Punishment in Law, Politics and Culture."
The lecture is part of Drake's Engaged Citizenship Experience series. The theme for the series is "Voices of Democracy: Dissent and Dialogue." The Engaged Citizen Experience is a part of the Drake Curriculum, which aims to ensure students will learn to participate effectively in democratic processes through coursework and classroom and community activities. Students are required to earn a number of credits to fulfill the Engaged Citizen Experience.
For more information, contact David Skidmore at 515-271-3843 or david.skidmore@drake.edu.