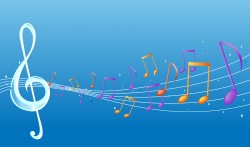 CONTACT: Lisa Lacher, 515-271-3119,
lisa.lacher@drake.edu
The Drake University Choir will perform a benefit concert Saturday, Feb. 23, to raise money for the choir's May tour of Austria and Italy. The performance will start at 8 p.m. on the Jordan Stage in Sheslow Auditorium in Old Main, 2507 University Ave.
The program will include vocal jazz, Broadway tunes, pop and folk music, as well as a variety of choral works. Approximately 40 Drake Choir alumni, who will be in Des Moines for a reunion, will join in singing the choir's signature pieces.
Tickets for the benefit concert, available at the door, are $25 or $5 for all students with a valid ID.
"No University funds will be used for our European tour, so the support we receive for the benefit concert is important and greatly appreciated," said Aimee Beckmann-Collier, conductor of the Drake Choir and professor of conducting.
For more information, call Beckmann-Collier at 515-271-2841.