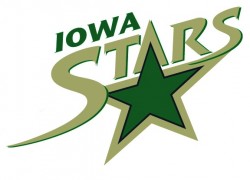 CONTACT: Lisa Lacher, 515-271-3119,
lisa.lacher@drake.edu
;
Jill McMillan, 515-564-8708,
jmcmillan@iowastarshockey.com
Due to heavy cloud cover last night, "Stargazing with the Stars" has been postponed until 7:30 p.m. Thursday, Nov. 15, at the Drake Municipal Observatory, just west of Polk Boulevard in Waveland Park. The event, which is free and open to the public, will feature members of the Iowa Stars hockey team and Drake University astronomy professor Charles Nelson.
Nelson will give a presentation on the history of the observatory,
then he and Drake students will provide Iowa Stars players and other visitors a chance to

look through the observatory's large refracting telescope and
several smaller reflecting telescopes. The stargazing may include a
look at Comet Holmes, a periodic comet in the solar system that has
increased in brightness dramatically over the past month.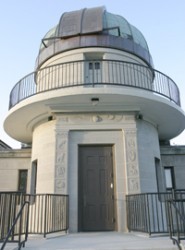 The Drake Municipal Observatory, constructed in 1921, is a joint collaboration between the city of Des Moines and Drake University. Each year, Drake's Department of Physics and Astronomy hosts a series of public presentations and stargazing sessions at the observatory in the spring, summer and fall, drawing more than 1,400 visitors annually.
"The Iowa Stars are always working to make a positive impact in the community that has supported us so much," said Iowa Stars President John Olver. "It's nice when we can tie the two themes together."
For more information, contact Drake's Department of Physics and Astronomy at 515-271-3141 or the Iowa Stars at 515-564-8708.