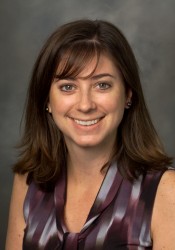 Cellist Ashley Sandor Sidon
CONTACT: John Canarina, 515-271-2108, john.canarina@drake.edu;

Lisa Lacher, 515-271-3119, lisa.lacher@drake.edu
The Drake Symphony Orchestra, John Canarina conducting, will present its first concert of the fall semester at 8 p.m. Sunday, Oct. 28, on the Jordan Stage in Sheslow Auditorium in Old Main, 2507 University Ave. Faculty cellist Ashley Sandor Sidon will be the featured soloist in Ernest Bloch's Hebraic Rhapsody, "Schelomo," one of the great 2-th-century works for cello and orchestra.
The orchestra will perform the Symphony No. 2 by Brahms and, in a bow to the Halloween season, Mussorgsky's "Night on Bald Mountain."
Admission is free. For more information, call (515) 271-2108.