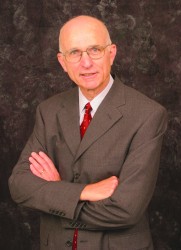 Lawrence J. Korb
CONTACT: David Skidmore, 515-271-3843, david.skidmore@drake.edu;
Lisa Lacher, 515-271-3119, lisa.lacher@drake.edu
FORMER HIGH-RANKING GOVERNMENT OFFICIALS TO SPEAK AT DRAKE
Two former high-ranking government officials, Lawrence J. Korb and Greg Thielmann, will deliver a free, public lecture on "Defense, Intelligence and Terrorism," at 12:30 p.m., Tuesday, Oct. 2, in Drake University's Bulldog Theater in Olmsted Center.
Korb served as assistant secretary of defense from 1981-85, and before his position with the Joint Chiefs of Staff, he was an adviser to the Reagan-Bush committee. Korb also taught as a professor of management at the U.S. Naval War College and served at the University of Pittsburgh as an administrator for the Graduate School of Public and International Affairs. Korb earned a master's degree from St. John's University and a doctorate from the State University of New York at Albany. He served in the U.S. Navy from 1962-66.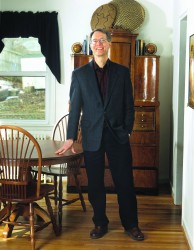 Greg Thielmann
Thielmann was the acting director of the Strategic, Proliferation and Military Affairs Office in the Bureau of Intelligence and Research at the State Department, and was responsible for delivering intelligence information to the acting Under Secretary of State for Arms Control and International Security, John R. Bolton. Prior to his appointment with the State Department, Thielmann served in the U.S. Foreign Service for about 25 years. Thielmann is a graduate of Princeton University.
The Oct. 2 lecture is part of a series on "America's Role in the World" sponsored by Drake's Center for Global Citizenship. The series will continue throughout the fall semester. For more information about the upcoming lectures, call 515-271-2169 or visit the Web site.