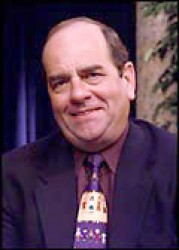 Donald Wolfensberger
In conjunction with the award ceremony and dinner for Madelyn M. Levitt, recipient of the Woodrow Wilson Award for Public Service, the Woodrow Wilson Center will sponsor a public lecture and panel discussion titled "Civility, Society and Politics: Is There a Problem?" The lecture will start at 3:30 p.m., Wednesday, Sept. 19, in Sheslow Auditorium in Old Main, 2507 University Ave.

Donald Wolfensberger, director of the Congress Project at the center, will give the lecture, which will be followed by a panel discussion moderated by Dennis Goldford, Drake professor of politics. Panelists will include Art Sanders, Drake professor of politics, and Drake alumnus Mike Glover, who covers politics for the Associated Press.

Attendance is free, but RSVPs are required. To RSVP, send an e-mail to development@wilsoncenter.org.